An investment property is a great investment that can generate a passive income for decades. However, to create a positive renting experience when renting out your home, it is important to consider certain aspects before putting your property on the market.
Putting in a bit of research can help you source the perfect tenants for your home whilst maximising the returns on your investment property.
Some questions you can ask yourself while preparing to put your home on the market include:
What type of leasing agreements are there?
How can you prepare your home for tenants?
How do you set your rental price?
What are rental bonds used for?
Do you require a property manager?
If you are contemplating leasing your property, read on for key considerations before putting your property on the market.
The Three Types of Leasing Agreements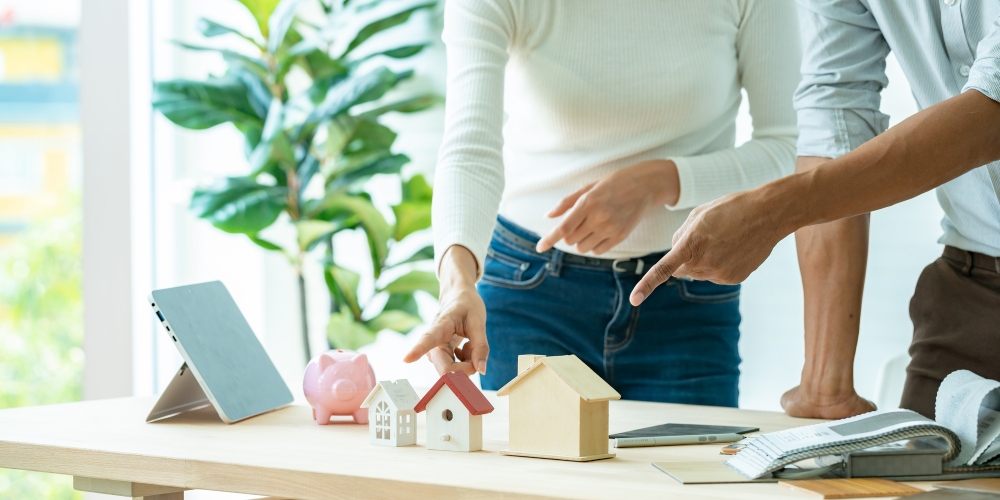 Before putting your property on the market, it is best to decide what type of leasing agreement you wish to use.
A leasing agreement is a contract between the landlord and the tenant. The type of agreement you choose will change how regularly the lease is renewed and influence the rent rate.
There are three types of leasing agreements in Australia – long fixed-term, short fixed-term, and periodic (month to month).
Long Fixed-Term Tenancy
Long-term tenancies are set when the lease agreement is for longer than five years.
This type of tenancy is beneficial for homeowners and renters who value stability. This tenancy is stable as it allows both parties to agree on rent increases and renovations before signing the lease.
Short Fixed-Term Tenancy
Commonly, short-term tenancies are for six to twelve months. However, they can extend to up to five years.
This type of leasing agreement is beneficial for those who want some stability in their living/renting agreement but don't wish to commit to a long term-fixed tenancy.
Periodic (Month To Month) Tenancy
Month to month tenancies continue until either party gives notice that they would like to end the lease.
This type of tenancy is beneficial for parties who require flexibility and may need to end the lease after a short period, with little notice.
As there is greater uncertainty of when the lease will end and how long it will take to find a new tenant, periodic tenancies and commonly more expensive for the renter.
3 Tips to Preparing Your Home for Tenants
How you prepare your home can influence both the rental value, as well as the likelihood of attracting quality tenants who will rent for a longer period whilst caring for your home.
1. Property Renovations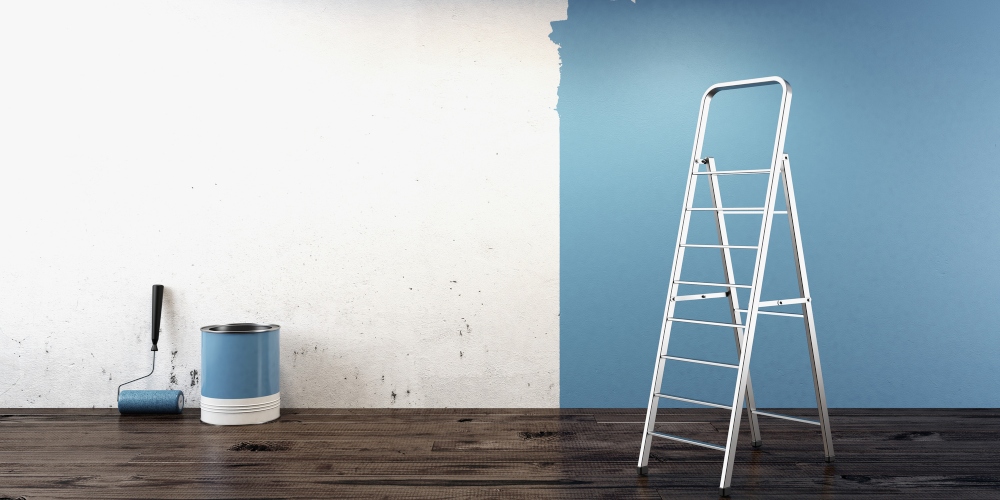 Inspect your property for anything that is broken or creates an eyesore. Simple fixes such as mending torn flyscreens and giving your home a fresh paint job is a must when it comes to attracting quality tenants.
You can go the extra mile to make your home a place where tenants want to stay for years with a few interior changes. This includes updating showerheads, renewing taps, fitting new cabinet handles, and even installing new doors.
2. Landscaping
Giving your outdoor area a quick tidy up can be a great way to add value to your property. This can include a few inexpensive renovations such as updating your lighting, installing garden bed borders, laying garden stones.
Unfortunately, not all renters have green thumbs and may value a low maintenance garden. So, before renting out your home, you might also want to consider how difficult your property's garden is to maintain and see if you can make any alterations to make it low maintenance.
3. Providing Appliances and Furniture
Providing appliances and furniture can increase the value of your property, resulting in a higher but reasonable rent.
If you want to rent out your property under a short-term or periodic tenancy, your tenant may value supplied household goods – saving them hassle.
Goods that tenants commonly value include:
Dishwashers
Washing machines
Furniture items
Setting the Rent
As a property owner, when setting the rate for your rental property, there are a few things you can take into consideration.
The first is how your property compares against other properties currently on the rental market. You can do this yourself or you can request an appraisal from a property manager.
Next, consider if your property has a unique point of difference; is it close to anything desirable, or does it have a unique feature?
Lastly, look at the wear and tear of your property – can it be fixed, or should you transparently lower the cost of the rent.
Rental Bond
Charging a rental bond is an important part of a rental agreement. It ensures property managers and home owners are covered if a tenant doesn't pay their rent, causes damage to the property or leaves the property in an unkept state when the lease has ended. The bond removes the hassle of recouping funds from your tenants after the damage has occurred.
The maximum and recommended bond amount is four weeks rent. Once you have received the bond from your tenants, you will need to issue them a receipt and deposit the bond to the relevant board or authority.
Rental Doc­u­ments
Although some rental agreements can be verbal, it is safest to put the terms of your lease in writing. This will help avoid any misunderstandings that could occur down the line.
When writing a lease agreement, it is best to include:
All relevant contact details
Conditions of the rent
The rental price
The frequency of rent
The bank details in which the rent should be deposited
The cost and terms of the rental bond
The number of property occupants
Restrictions on pets
The period the lease agreement is valid until it needs to be renewed
Conditions on ending the tenancy
Western Australia's Residential Tenancy Agreement document can be found here.
Once a tenant has been found, many property managers find it beneficial to walk through the home with the tenant and record any minor or major defects. This avoids any disagreement after the lease has ended if damages exceed general wear and tear.
In Western Australia, this property inspection report should include:
The condition of the garden
Any pre-existing damages
Working order of appliances
Landlord Insurance
Renting out your property is a great way to create a passive income. However, just like other types of investments, it comes with risks.
One reason rental properties are a safe investment option is that you can purchase Landlord Insurance which protects homeowners against a number of risks. Depending on the company and specific insurance policy will alter what is covered for you.
But generally, Landlord Insurance includes the following:
Rent default cover if your tenant stops paying rent of leaves without notice
Rent is covered if the property is unliveable for a period of time
The property is protected against vandalism or theft caused by a tenant
Some insurance policies include contents insurance
Property Manager vs Do-It-Yourself
Some rental property owners manage their own properties to keep costs down. However, it can be a stressful process and consume a lot of your time if you are unsure about the rental regulations in your jurisdiction.
The benefit of having a property manager is that they take on all the time and effort to find and manage the tenants whilst handling the finances. Having a good property manager also gives you the peace of mind that all regulations are being followed, meaning you won't find yourself suffering legal implications due to a small oversight.
In return for the property manager looking after the property, they take a small percentage of the rent – which is well worth it for many homeowners.
Renting Out Your House with Joyce Property Investments
At Joyce Property Investments, we bring 30 years worth of unparalleled knowledge of the property management industry to each client we work with.
If you are thinking about leasing your property but would like some more professional advice, please feel free to reach out to us on 08 9429 7700 or send us an email at mail@joyceproperty.com.au.