Rental inspections can be a source of stress for those who are unprepared. A stress-free experience can occur when tenants look after and thoughtfully prepare the home for the rental inspection.
In WA, property inspections can happen up to four times a year, of which the landlord must give at least seven days written notice of the proposed inspection time. With the rental inspection checklist below, seven days notice should be a perfect amount of time to prepare for your next rent inspection without having to stress!
What Is a Routine Rental Inspection?
The aim of a rental inspection is to identify property damages that require repair. Property managers then determine who is responsible for fixing the damages.
Inspections are also conducted to ensure the tenants are following the terms of the lease agreement. For example, only those listed on the lease are living at the property or that there are no signs of pets if they aren't permitted.
So, if you haven't caused any irreparable damages to the property and are following the lease agreement terms, there is no need to worry.
However, cleanliness is required to prove you are responsibly caring for the property. It will also help create a good relationship with the landlord, as it will help make their routine inspections easier, which will work in your favour when it comes to renewing the lease.
How to Prepare Your Home For a Routine Rental Inspection
It is important to start preparing the rental property in advance so you have time to fix any issues you may find.
Whilst preparing the rental property, it can be helpful to list any issues you believe are the landlord's responsibility to fix. You can also list any problems that are your responsibility to fix but haven't been able to yet. Your property manager will likely appreciate this transparency and simply check it has been resolved at your next inspection.
9 Step Rental Inspection Checklist
1. Start With a General Tidy Up
Property managers are primarily concerned with checking there are no damages to the property, which can be difficult to spot if it is untidy.
Place any rubbish lying around the house in the bin.
Put away any items that are lying around your home and declutter any items you no longer want.
Spray and wipe all surfaces in your home.
2. Check The Electrics
Depending on the problem, fixing electronic issues could be the tenants or the landlord's responsibility. Either way, it's best to identify any issues before the inspection.
Walk around the home and check to see if all light switches are working – after checking each switch, give it a quick wipe down with a cloth.
Check to see if all the electrical points are working. Do this by testing your phone charger in each of them.
Turn on the aircon and heating systems to make sure they are functioning correctly.
3. Check The Plumbing
Most plumbing issues become apparent as they arise, but minor issues can slip by for months without any obvious signs.
Check to make sure no taps or showerheads are leaking.
Ensure there are no water leaks by turning off all water sources in the home and garden then inspecting the water metre. If it moves while there shouldn't be any water running, there is likely a water leak somewhere in the plumbing system.
4. Inspect The Walls and Floors
Walls and floors are among the most common places damage caused by tenants occurs – so it is important to be thorough when maintaining these.
Give the floors a thorough sweep, vacuum and mop. This is particularly important if you have floorboards, as leaving dirt to be dragged across the floor can damage the wood to the point where a professional is required to sand and re-polish which can be costly.
Clean the carpet. Start by giving it a thorough vacuum, then perhaps go the extra mile with a steam clean. Steam cleans are recommended twice a year, so an upcoming rental inspection could be the right motivation to get it done.
Clean the walls. Start by removing dust and spiderwebs with a duster. Then use a wall cleaner, such as sugar soap, to remove any marks on the walls.
5. Give The Bathroom a Good Clean
An unclean bathroom can create a massive eyesore and a build up of mould can affect your health. A shiny bathroom is an excellent way to impress a property manager.
Scrub the toilet, shower, bath and sink clean.
Make your bathroom mirror sparkle with a window cleaner.
Take everything out of your bathroom storage and wipe down the shelving. Then you can discard any forgotten or expired products.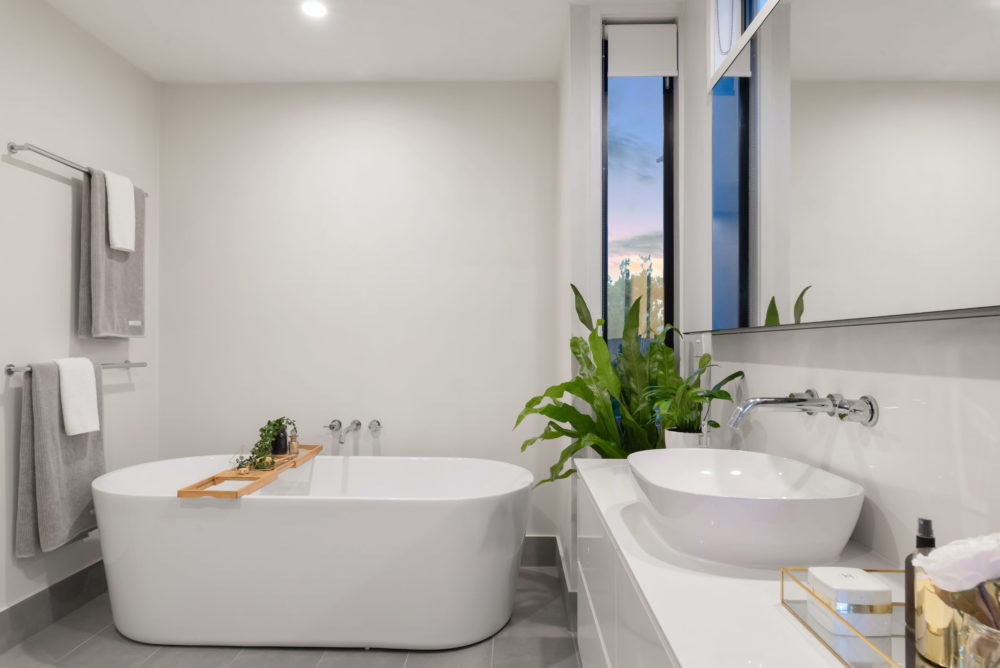 6. Deep Clean The Kitchen
In many properties, kitchen appliances are included in the lease agreement. This makes the kitchen an important part of preparing for a routine inspection.
Wash all dishes and wipe the sink clean. If a dishwasher is included in the lease agreement, ensure it's empty and has been through a clean cycle.
If an oven is included in the lease agreement, make sure it is clean and in working condition. Ovens are meant to be cleaned every three months, so a routine inspection could be the right motivation to get the task done.
Clean the kitchen storage and fridge while disposing of any old food items.
7. Give The Windows and Doors a Wipe Down
Having clean windows and doors can help make the rental property look fantastic.
Clean the inside and outside of the windows using a window cleaner. While cleaning the windows, make sure all the window locking and opening features are functioning correctly.
Use a multipurpose spray to clean the property's doors and door handles. While doing this, make sure all the doors, handles and locks are in working condition.
8. Tidy Up The Garden
While gardening may not be all tenants' forte, it is important to keep up its maintenance. Getting on top of the garden maintenance can take a couple of days, so it's best to get started right away.
Spray garden weeds with a weed killer. Weed Killers can take a couple of days to work, so it's best to do this step in advance.
Clean the garden of any dirt and debris. This can include:

Rake leaves off the lawn
Sweep the patio
Remove cobwebs

Once all weeds on the lawn are removed, mow the lawn.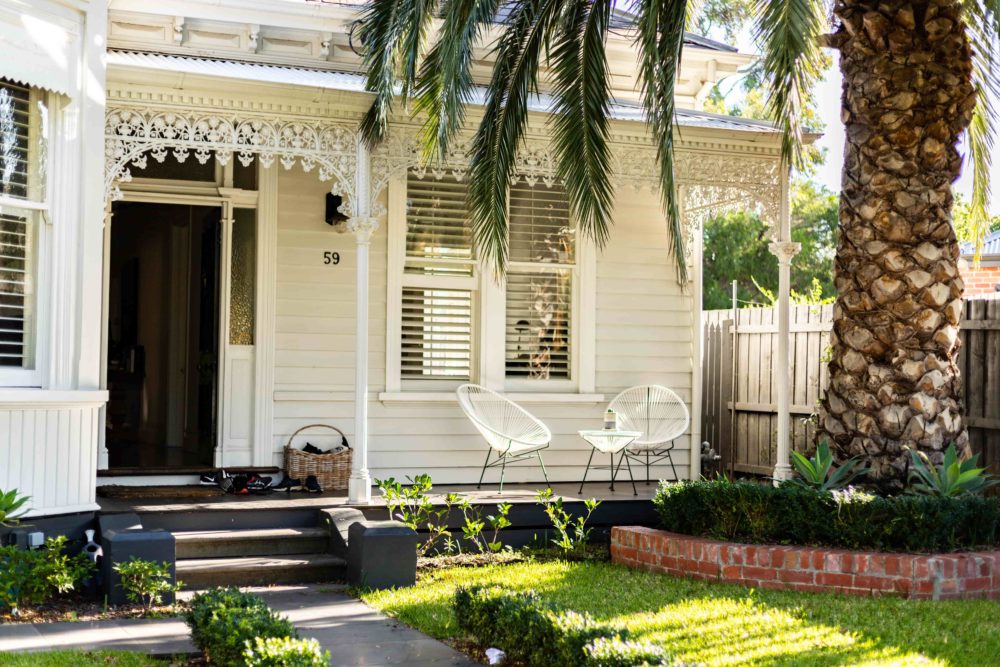 9. Clean Any Outdoor Furniture and Put Away Anything Sitting Outside
Having outdoor areas in respectable condition is just as important as the inside of the home.
Tidy up any clutter.
Wipe down outdoor furniture prone to becoming dusty.
Wash cushion covers that are starting to look dirty.
Routine Inspections at Joyce Property Investments
If you are a Joyce Property Investments tenant or property owner and would like to know more about our routine inspections, speak to your property manager or contact our team.